HODY Composite steel floor deck
Complete range of profile heights and steel thicknesses
HODY 60 Composite steel floor deck

HODY 146 Composite steel floor deck

HODY 80 Composite steel floor deck

HODY 206 Composite steel floor deck
Reliable professional floor solution in new construction and renovation.
The HODY composite steel deck is an ideal floor solution for new build, conversion, renovation and redevelopment. The floor consists of a steel sheet rolled into a trapezoidal shape. This acts as lost formwork and bottom reinforcement for the relatively thin and lightweight concrete floor. Due to the profiling of the sheets, there is optimal interaction with the concrete and a thin and light floor construction is created.
Advantages of HODY Composite steel floor decks
Low weight and less concrete.
HODY sheets are easy to stack. Large amounts of floor area can be brought to a project in bundles for each logistical movement and hoist it in at once. Due to the handy, limited width, this can even be done through a window. The HODY sheets have a low self weight, can be mounted without a construction crane and can be walked on immediately. So there is a safe workplace. Due to the HODY profile, you need less concrete than with traditional prefabricated, wide slab and cast-in-place concrete floors. The assembly speed and the low weight save construction costs.
HODY 60; floor thicknesses from 100 mm and unpropped span up to 3,440 mm

HODY 80; floor thicknesses from 130 mm and unpropped span up to 4,450 mm

HODY 146; floor thicknesses from 215 mm and unpropped span up to 6,590 mm

HODY 206; floor thicknesses from 260 mm and unpropped span up to 5,990 mm
HODY accessories
In addition, REPPEL also supplies HODY accessories for composite steel floor decks.
We supply the HODY PE sealing profiles for sealing the cannelures of the HODY sheets. These PE-profiles protect against mortar leakage. If necessary, these profiles are also available in a fire-resistant mineral wool version. To assemble the HODY floor concrete-tight all around, we supply HODY edge shuttering including braces at any desired HODY floor thickness. We supply these in a galvanized Z275 version, zinc-magnesium protection is also available for higher corrosion categories. For the concrete-tight installation of the HODY composite metal floor deck, we can supply customized flashing.
HODY PE sealing profiles

HODY edge shuttering

Customized flashing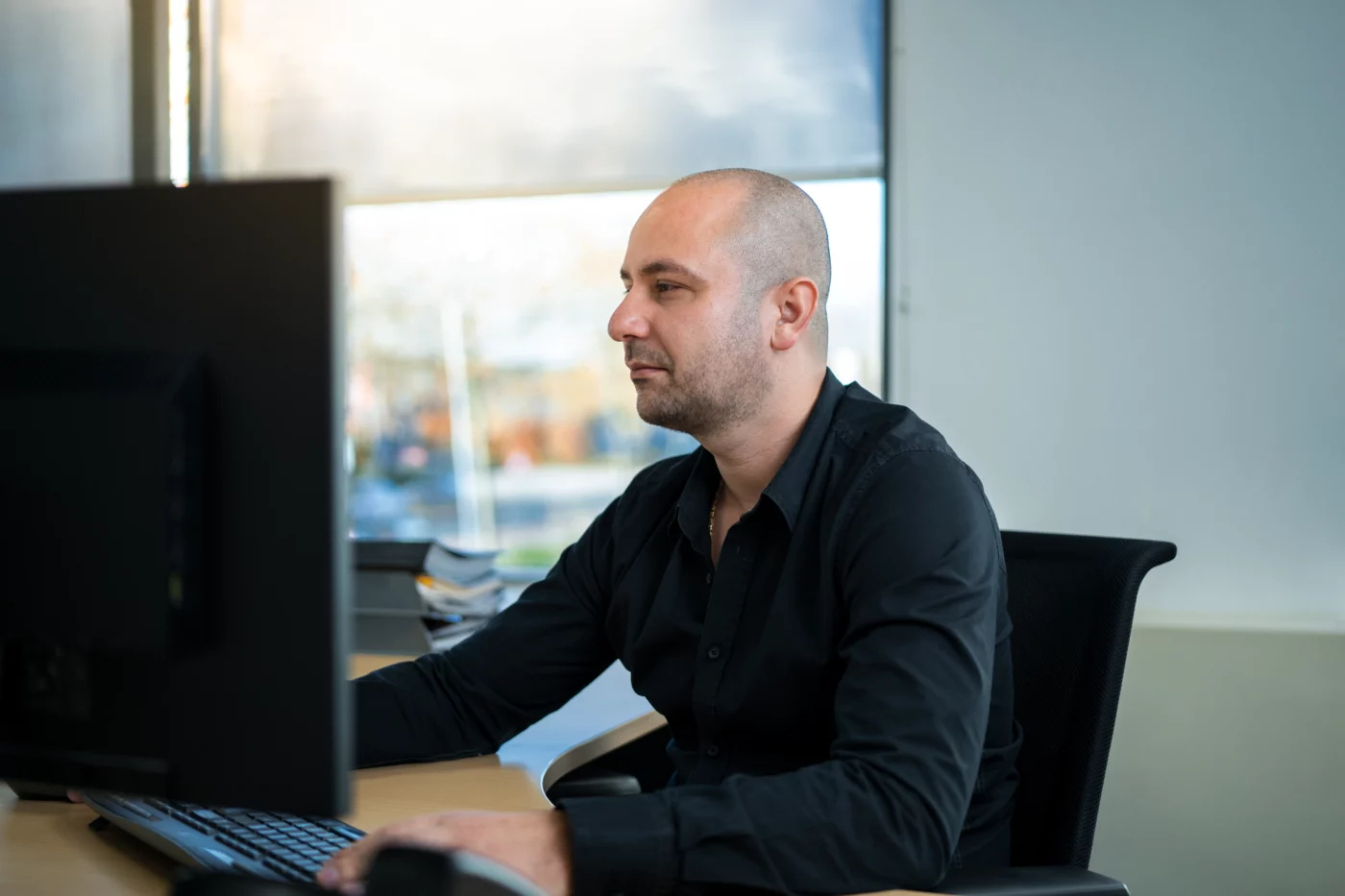 Free advice?
We are happy to help you with appropriate advice. This way you know exactly what is needed for a successful project.
Service and quality are key concepts with us.
Contact us